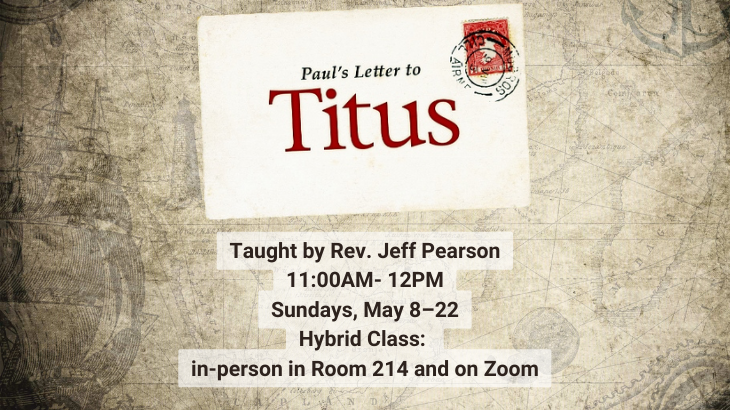 Every Sunday, from 05/08/2022 to 05/22/2022
,
10:45 AM - 12:00 PM
In Paul's letter to Titus, he emphasizes the inseparable connection between belief and behavior. In this class, we will discuss the implications of this truth for Christian living and qualifications for church leaders.
CLICK HERE FOR ZOOM LINK
Meeting ID: 860 7024 0111
Passcode: 576503
Taught by Rev. Jeff Pearson at 10:45–11:45 AM on Sundays, May 8–22. This is a hybrid class offered both in-person in Room 214 and on Zoom.