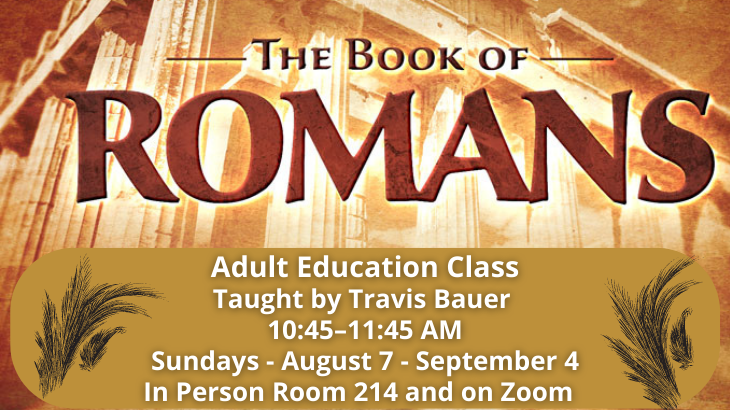 Every Sunday, from 08/07/2022 to 09/04/2022
,
10:45 AM - 11:45 AM
Romans proclaims the unconditional love of God in Christ Jesus our Lord and how God is available to all people in all situations. Romans is for all the different moments in a person's life. Romans will remind you of your sin and will show you where to find the unconditional love of Christ amid your struggles. If you are trying to make sense of the Gospel, Paul in Romans will be your teacher. If you are ready to throw yourself at the foot of the cross and give your life to Christ, Paul in Romans will be your coach and guide.
Taught by Travis Bauer at 10:45–11:45 AM on Sundays, August 7–September 4. This is a hybrid class offered both in-person in Room 214 and on Zoom.