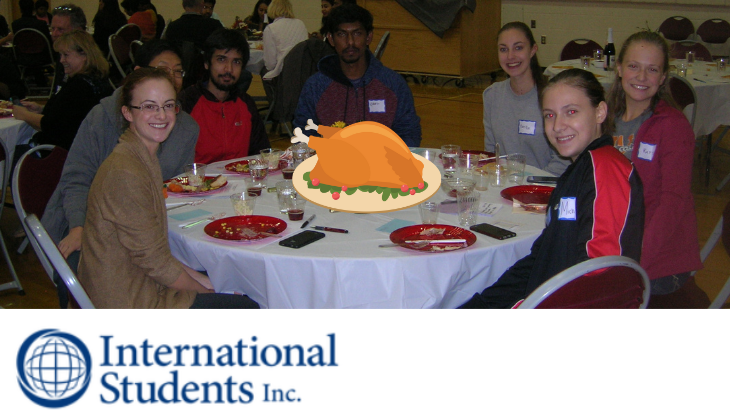 Saturday, November 19, 2022 - Thursday, November 24, 2022
Thanksgiving makes us feel twice blessed since we can give thanks for our blessings, and also share them! This Thanksgiving, take the opportunity to give someone from elsewhere a chance to experience America's special holiday.
International Students Inc. (ISI) is asking families to invite 1-2 foreign students at UNM to their homes to share Thanksgiving dinner. In sharing our homes with foreigners, we can also share the love of Jesus through hospitality and friendship.
You may invite them for Thanksgiving Day, or on another date around that time.
ISI will coordinate with you to host an international student (or more) so if you are interested or want to know more, please call Mari Paul at 415 577-0387.