Giving at Sandia Presbyterian
SPC is a very generous church and has been for its entire life.
Our generosity is rooted in our understanding that all we are and all we have belongs to God, and we are called to steward all he has given us (Psalm 24:1).
Stewardship is about managing God's resources, so we are all caretakers of God's truth and the gifts given to us by the Holy Spirit.
We encourage all of those who are part of our Church family to give—not out of obligation but out of a spirit of worship. Your gifts allow us to continue doing God's work in our midst, in our community, and in the world around us.
WAYS TO GIVE
ONLINE
Click the button on the right to make a one-time gift or set up a recurring payment via credit card or bank draft
TEXT to GIVE
Send a text message with the dollar amount (e.g. $10) to
1-505-207-5040 to give to the operating fund, or text "give" to receive a link texted back to choose a fund or multiple funds. If this is your first time giving this way, you will have to fill out a short form with your billing info. You can view or download a pdf tutorial here or watch the brief video below.
Mail a check
Bill Pay
If your financial institution offers this service, they will mail us a check directly. Visit their website or contact your bank for instructions.
STOP BY!
Our reception desk is open from 9-3 on weekdays, and we also have a locked mailbox by the front doors. Of course we would love to see you on Sunday mornings too! Although we do not pass the offering plate during the worship service, a monitored collection plate is available near the door as you enter and exit the service.
Securely Give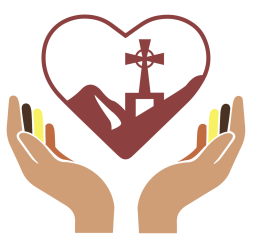 Your gift helps us live out our vision to serve the world.
Why We Give
The Gospel calls us to recognize that everything we have is a gift from God and the gifts God gives us are to be used for His glory and to further His kingdom.
Jean's Story
Jean is a long time member of our congregation and her story of what our church means to her and her family is a great example of why we give.
2020 GIVING CATEGORIES AND FUND LIST WITH TAX DEDUCTIBLE STATUS
| | | |
| --- | --- | --- |
| SPC General Operating | All budgeted funds - salaries, facility, ministry programming, and mission expenses | Y |
| Adult Christian Education | Donations to supplement budgeted funds for books, licenses, and supplies | Y |
| Boy Scouts | Donations to Boy Scout Troop 1 chartered by SPC | Y |
| Building Fund | Donations for non or under-budgeted projects necessary for the upkeep of our facility | Y |
| C4 Ministry | Donations for supplies for the Coffee, Crafting and Church Community group | Y |
| Capital Campaign | Completed in 2018 and all funds now go to reduce our mortgage principle | Y |
| Children's Christian Education | Donations to supplement budgeted funds for Children's Programs | Y |
| Dance It UP | Donations to support dances held monthly at SPC for individuals 18+ years old with special needs | Y |
| Deacon's Fund | Support for SPC members experiencing temporary financial difficulties | Y |
| Debt Reduction | Goes directly to mortgage principle reduction | Y |
| Disaster Relief | Sent to Presbyterian Church USA for disbursement | Y |
| Dollar-A-Day | Retired campaign – contributions go to Building Fund | |
| Fellowship-Wednesday Night | Donations for supplies for Wednesday night Fellowship classes and meals | Y |
| Flowers | Purchase of Easter Lilies, Christmas Poinsettias, or Sanctuary flowers | N |
| Food Pantry | Funds distributed equally among local food banks: Rio Grande Food Project, Steelbridge, The Storehouse, and Cornerstone Methodist Church | Y |
| Great Banquet | Spiritual Retreat hosted by SPC Staff and Volunteers twice a year in the fall and spring | Y |
| Group Life | Donations supplement budgeted funds for fellowship and group activities | Y |
| Heifer Project | Gifts of animals/agricultural training to provide self-sufficiency for struggling communities world-wide. Annual drive at Christmas, but funds can be accepted throughout the year | Y |
| Living Water | Donations support mission trips to drill community water wells in Guatemala | Y |
| Memorials | Donations made in honor of a deceased friend or loved one, and used to provide food and supplies for memorial services | Y |
| Missions | Donations supplement budgeted funds which support 2 rural churches in NM, Family Promise, Meals on Wheels, East Central Ministries, and a community in Maji Ethiopia | Y |
| Music Ministry | Donations supplement budgeted funds for sheet music, instruments, and equipment | Y |
| Parent's Night Out | Donations to Youth Missions for volunteer child-care services | Y |
| Pastor's Discretionary Fund | Funds used at the discretion of Pastor Doug Hucke, usually in support of SPC staff | Y |
| Play Area Fund | Donations for upkeep or replacement of worn playground equipment | Y |
| Pentecost | Goes to Presbyterian Church USA for disbursement | Y |
| Per Capita | Donations sent to Presbytery of Santa Fe for annual $35 per person fee | Y |
| Pre-School Donation | Donations supplement tuition income for supplies and equipment | Y |
| Preschool Payment | Preschool Tuition Payments | N |
| Toolbelt Ministry | Donations for tools and equipment used by the weekly volunteer group that provides maintenance and repair | Y |
| VBS Registration | Payments for Vacation Bible School attendees | N |
| Sponsor-a-Bible | Donations to purchase Bibles presented by Children and Youth Ministries to individuals when a student enters 3rd grade | Y |
| Souper Bowl of Caring | Annual drive held by SPC Youth on Super Bowl Sunday to collect funds for a local food bank | Y |
| Youth Camps/Registration/Fees | Registrations or fees for specific Youth activities/trips | N |
| Youth Missions Donations | Donations to further Youth Missions trips or local work | Y |
| Youth Missions Payments | Payments for items purchased for fundraisers such as the annual Mother's Day Plant Sale | N |
Giving FAQs
Q: Where does my giving go?
A: Your generosity supports all the programs here at SPC. Unless you specify otherwise, giving to the General Fund supports everything we do here at Sandia Presbyterian, from our Children and Youth programs, to Missions and Outreach, to the Staff and the Facilities that support our valuable programs.
Q: May I give to a specific church program?
A: Yes, just be sure to mark your check or check one of the selections on the on-line giving page.
Q: May I set up automatic monthly giving?
A: On "Securely Give" above, use "Scheduled Giving" to schedule multiple donations. For other methods of giving, you can arrange regular giving on your own, or contact Business Manager Regan Stuecker for assistance.
Q: Will I get a receipt for my gift?
A: Yes, the church sends giving statements quarterly and at year-end. Contact Regan Stuecker, our Business Manager, if you need a receipt beyond our regular mailings. For an "in kind" gift, your receipt will describe the gift, and you are responsible for documenting its value.
Q: What are the different ways I can give to SPC?
A: We offer choices, and you may use one or more! See detailed instructions below:
- Secure online giving
- Cash or check in the offering plate on Sundays
- Mail your check
- Bank bill pay service
- Appreciated stock or mutual fund shares
- Text to give
Q: How do I take advantage of SPC's secure online giving?
A: Just follow these steps:
1. Click on the "Securely Give" link above, which takes you to the log-in page. You may also use My Sandia, at the top of each page of this site. It's the same, except that you need a separate password.
2. Click on the "First Time" button and fill in your information. This matches you to our financial system. The password only uses letters and numbers, no special characters. We cannot see your password, so write it down where you can find it.
3. Click on the "Submit" button.
4. On the next screen, make your giving choices:
When to give:
- "Give Now" allows you to make a one-time gift. You can donate to more than one fund in the same transaction; then, set the date for your gift.
- "Scheduled Giving" allows you to set up a schedule for multiple donations. Click on the "Activate Schedule" button to start your scheduled giving.
How to direct your gift:
- Special offerings, specific funds, split your gift among more than one fund
How to pay:
- Credit card - consider checking the 3% box to add 3% to your gift to cover credit card company processing charge. (For a $100 gift, SPC gets $97 of your $100 charge. Check the box and you'll be charged $103, but SPC gets your full $100 gift.)
- Electronic check - the system will withdraw your gift directly from your bank account with no processing fee.
5. Click the "Submit" button to process the donation.
6. My Account – This button allows you to edit your information, check on your donations, and print your own statements.
7. When you are finished on the site, click on the "Log Out" button.
Questions? Email Regan Stuecker.
Q: How do I mail my gift?
A: Make sure to mark your check with "Operating Fund" or with the fund to which you want the gift credited. Then mail to:
Sandia Presbyterian Church
Attn: Business Office
10704 Paseo del Norte
Albuquerque NM 87122
Q: Can my bank send a contribution from my account?
A: If you have "bill pay" set up on your bank's website, you can give to SPC as you pay bills. You may also be able to set up recurring payments.
Q: How do I give appreciated stock or mutual fund shares?
A: Generally, giving appreciated stock is beneficial for tax purposes, selling, and then giving, if the sale is at a loss.
- Have your broker send the stock to:
...our broker...
DTC #: 0443
Account #: 4N2-042717
- Then call the SPC business office and give Regan Stuecker your instructions.
Q: Is it safe to give by text?
A: Yes, follow these simple steps:
1. Simply send a text message with the dollar amount (e.g. $10) to 1-505-207-5040.
2. For your first gift, you will fill out a short form with your billing information.